Photovoltaic systems that create added value
These businesses are already benefiting from solar energy
IBC SOLAR's PV plants and storage solutions are precisely tailored to each company's individual consumption profile. Take a look at a few projects that our Premium Partners have realised for organisations of different sizes.
Battery Backup Carport System
Standards Association, Zimbabwe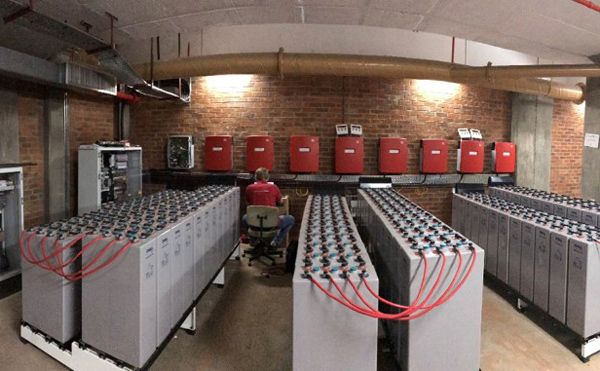 The Challenge:
With a generally instable Grid in the country, the Standards Associaton of Zimbabwe had been forced to interrupt their daily operations during power outages and use a diesel generator for backup of critical loads.

The Solution:
A Solar PV carport system with a battery backup bank operated by Multicluster System and Sunny Islands provides the institution with clean power for daily operation as well as a backup solution in case of a power failure.

The Result:
Installation done by – Cool Soar, RED Engineering, Caracal
200kW IBC Polysol on a Schletter Carport
413 kWh Moll OPzV batteries @C10
8x SMA STP 25.000
9x SMA SI 8.0
MCBox 12 and Grid connect Box
Diesel Hybrid Solution
Shopping Mall, Mauritius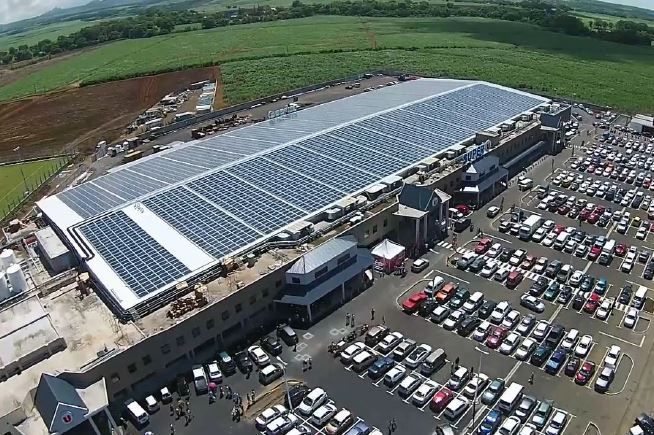 The Challenge:
The goal was to secure the Mall´s energy supply as well as saving a serious amount of energy costs for the building. Before implementation of the hybrid system the Mall suffered from an unreliable grid supply at its location. Also the high, and ever increasing, electricity and diesel prices became a significant burden for the Mall operators.

The Solution:
The Mall´s roof has been completely filled with a tailor-made photovoltaic plant, designed for self- consumption and also for fuel reduction while running diesel generators. What is totally unique is that the system is combined with the building´s cooling system. Therefore the existing cooling infrastructure can be used as a very cost-effective energy storage solution.

The Result:
Since March 2015 the Mall can enjoy huge savings in energy costs as well as profit in a high image gain because of tremendous CO₂ reduction of 1,270,000 kg per year. The overall fuel savings in the now nearly two years running time of the hybrid system sums up to more than a million litres of diesel!
1.2 MWp PV Capacity
Fuel Reduction: 520,000 litre per year
CO₂ Reduction: 1,270,000 kg per year
Self-sufficient without grid-connection
Farm, Vyeboom, Western Cape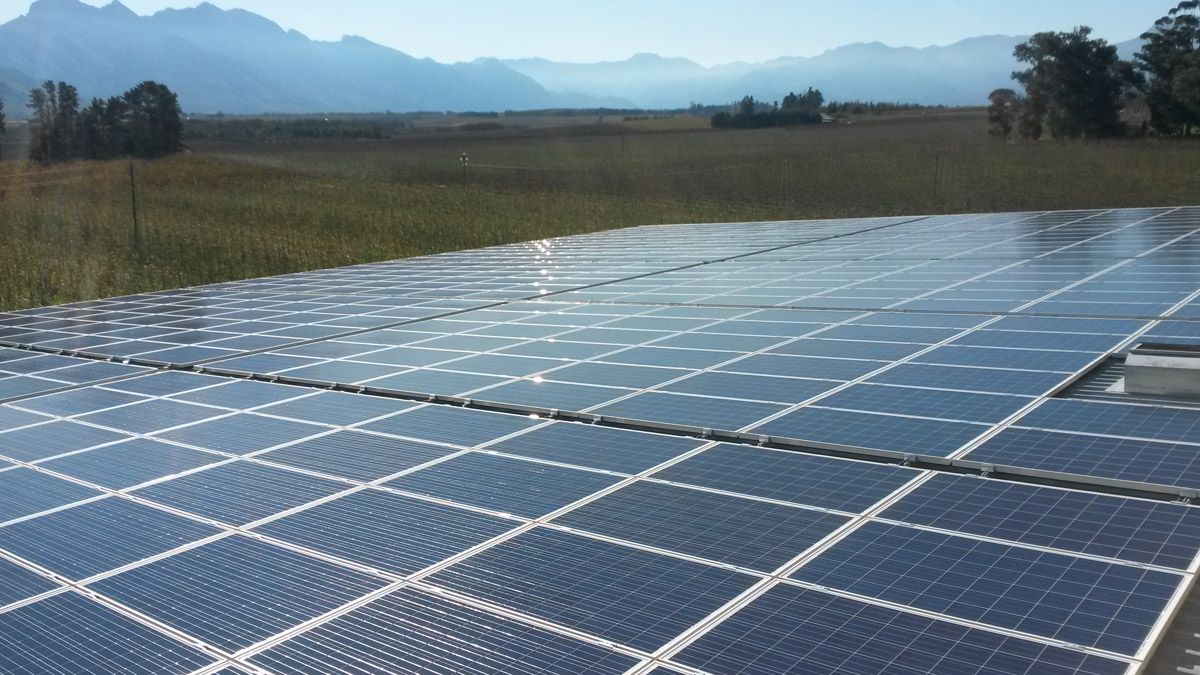 The Challenge:
The client was looking to reduce his exposure to the long-term increase in the price of grid power. Analysis of the consumption data showed a very positive impact the installation of a solar PV system would have. Despite Eskom not currently allowing the installation of embedded generators on their LV grid, permission was granted with the requirement that no energy be exported to the grid.

The Solution:
The flexibility of the SolarEdge system design guaranteed a very simple but effective installation of the PV system with high yield guarantees in the long-term. The choice of IBC as a supply partner was easy. Not only can we rely on the high quality and long-term commitment of a well-established industry player, the support throughout the planning and implementation of the system was exemplary.

The Result:
Plant size: 251 kWP
Yield of approx. 400.000 kWh per year (no export allowed)
PV system cost: R3.5m
Grid-Tie System
Supreme Upholstry, Stellenbosch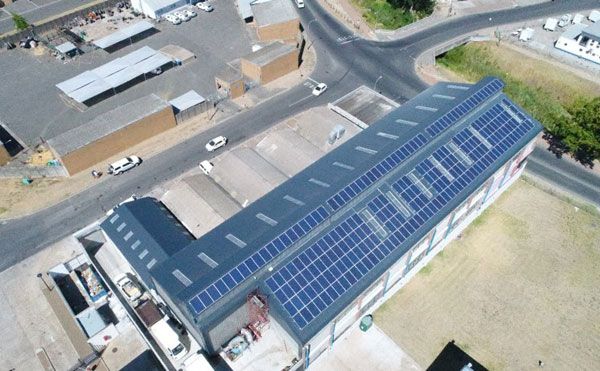 The Challenge:
With a running daytime operation, the electricity costs took over a steadily increasing part of the Supreme Upholstery's monthly expenses. The company started to look for a sustainable alternative providing cost saving potential at the same time.

The Solution:
Supreme Upholstery in Plankenbrug, Stellenbosch, switch to Solar PV technology saves more or less 60% of their electricity bill and will save even more in the future with increasing power costs.

The Result:
Installation done by – Winelands Solar
3 x 20kwp SMA Grid Tie Systems = 60kwp in total.
Each of the 3 systems connect 74 x Polysol 270w
SMA 3 phase Grid inverter
Off-Grid System
Hwange National Park, Zimbabwe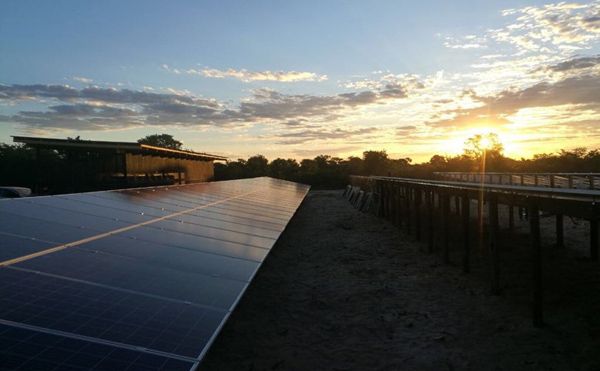 The Challenge:
The end client, a safari lodge in the Hwange National Park had been powered by a Diesel Generator to provide the premises with energy.

The Solution:
With a PV system generating energy and a big battery bank managed by a Multicluster System with Sunny Islands, the lodge has become independent from the generator with a clean and reliable energy source.

The Result:
Installation done by – Energenic CC
80kwp - GCL 330W panels
SMA Multicluster 12 System
360kWh - battery storage