Commercial Solutions for more Energy Independence
Minimise your energy costs. Maximise your return on sales: With solar power.
More planning advantages and cost benefits
Maximum energy independence with IBC SOLAR Solutions
Jamaica's largest solar plant
Jamaica's largest solar plant was unveiled in 2014 and has been supplying The Grand Palladium Resort & Spa hotel complex with solar power ever since.
Smart systems for solar power - made to measure
Whether yours is a crafts business or a major corporation, you'll find the perfect system solution for your needs at IBC SOLAR.
Show your colours with green energy
ASKO Food-Logistik invests in solar energy, the environment and its image.
Sun replaces diesel
Since June 2015, a farm in Namibia has been irrigating its fields with a solar-powered water pump, enabling it to save around 30 litres of diesel a day.
Turning parking spaces into power sources
A solar plant transforms the IBC SOLAR carports into sources of energy for self-consumption
Added value through solar power: How your company can profit
PV systems for self-consumption are a worthwhile investment for entrepreneurs, securing their competitiveness and independence – long-term. Photovoltaics are especially rewarding in combination with a storage system.
Good reasons to install a photovoltaic plant on your premises:
Reducing electricity bills through pure grid connected solutions for direct self-consumption
Security in the event of short-term blackouts through PV solutions for supplying back-up power
Reducing fuel procurement costs through hybrid solutions or storage in form of thermic energy
Securing 24h drip irrigation supply in farming through solar-powered storage tanks
Increasing self-consumption share through storage solutions
Promoting a positive corporate image by installing PV as environmentally friendly power generation
Benefit from over 39 years of experience in photovoltaics
Years of experience with numerous projects, exceptional innovations, state of the art quality, and a comprehensive network of highly qualified Premium Partners.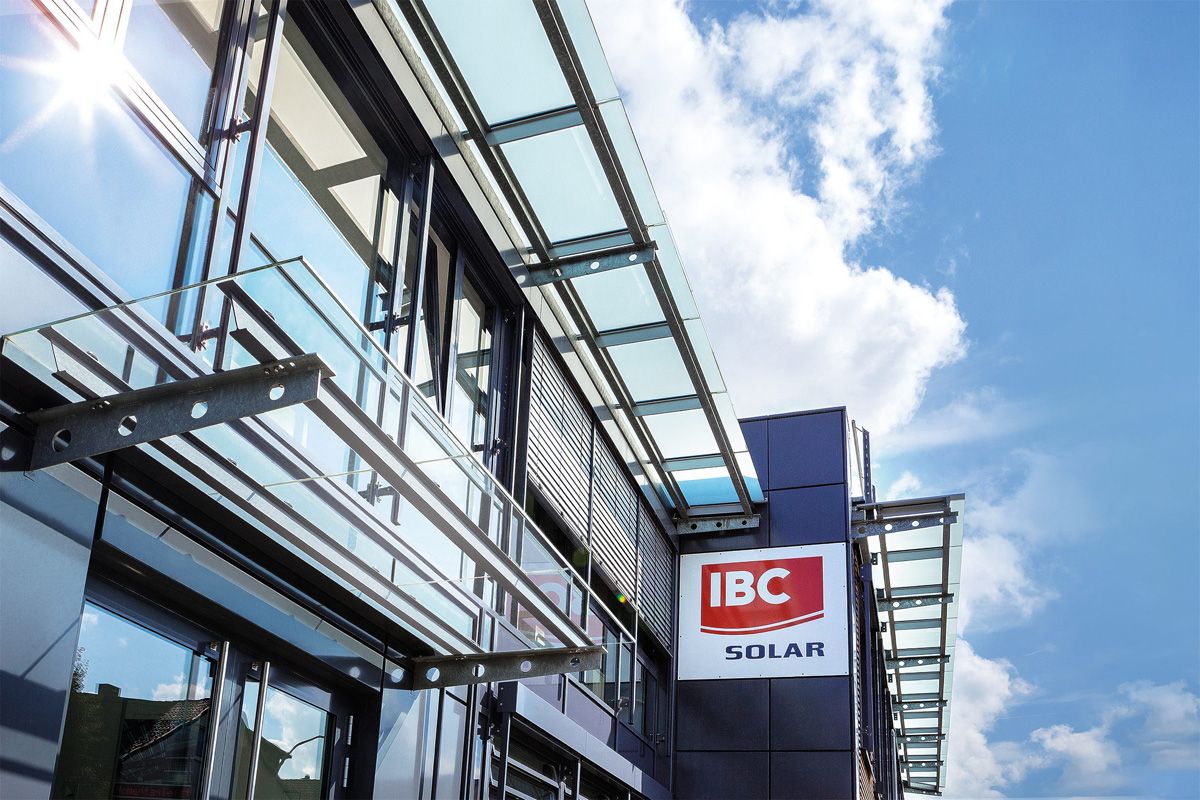 The winning arguments:
Every component needed for your PV solutions from a single source leaves you with more time to your core business
Highly trained specialists in your area assure can you of high quality delivery service during consultation, installation and maintenance
Tailor-made services and systems solve every challenge, no matter what your requirements are
High-quality, thoroughly tested components with superior product and performance warranties increase the longevity of your investment
German-engineered expertise guarantees reliable, solid and technically brilliant installations

Smart systems for solar power in practice
Every company and its business is unique. Take a look at our solutions which showcase a variety of challenges:
Your path to an IBC SOLAR PV solution
Planning a PV plant? One of our Premium Partners in your area would be happy to provide you with comprehensive, individual consultation with no obligation.
Please note that all fields with "*" are mandatory.