We need your consent to load the YouTube service!
What is the PV Manager?
PV Manager is a planning tool for grid-connected PV systems for both the residential and commercial sector. As a comprehensive program, it offers all functions for planning, selling and processing in a single piece of professional software.

It assists you professionally with every project. From customer enquiries to quotations and orders, right through to commissioning.
Interested? Then Your account executive at IBC SOLAR will gladly assist you to choose the right licence model and will take all the necessary steps for you.
What specific functions does the PV Manager have?
Building and roof planning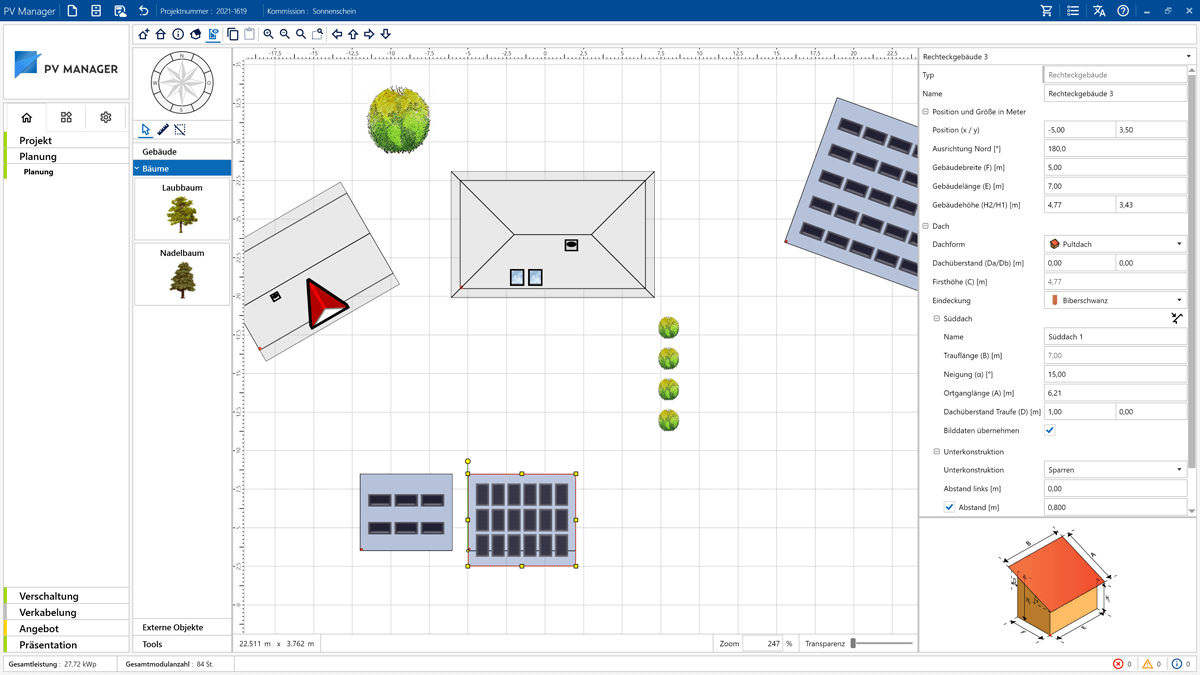 Takes troublesome objects into account
Shadow simulation
Integrated location and weather data, such as altitude above sea level and snow loads
Several roofs can be interconnected
Module and support planning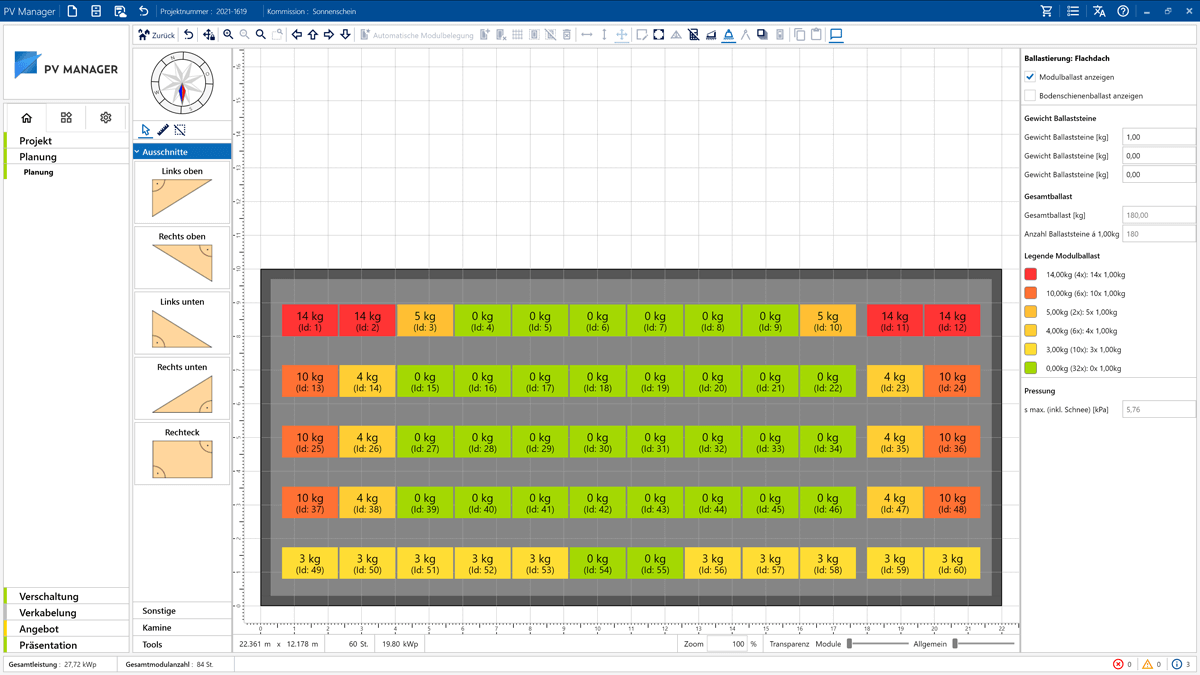 Ballast plan for flat roofs
Assembly and routing plan
Verifiable statics calculation as per EuroCode
Electrical planning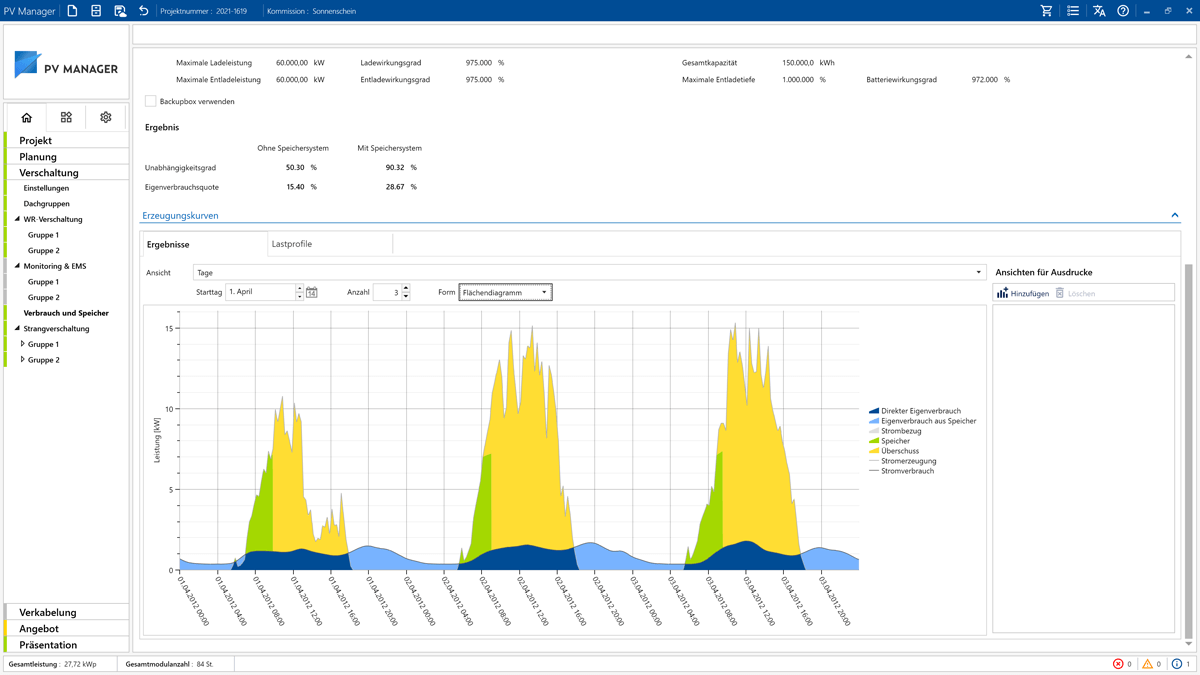 Inverter and storage planning
Self-consumption analysis
Complete cabling for modules and inverters
Use of own load profiles
Integrated standard load profiles, e.g. commercial, household, heat pump, agriculture
E-mobility load profile generation
Quotation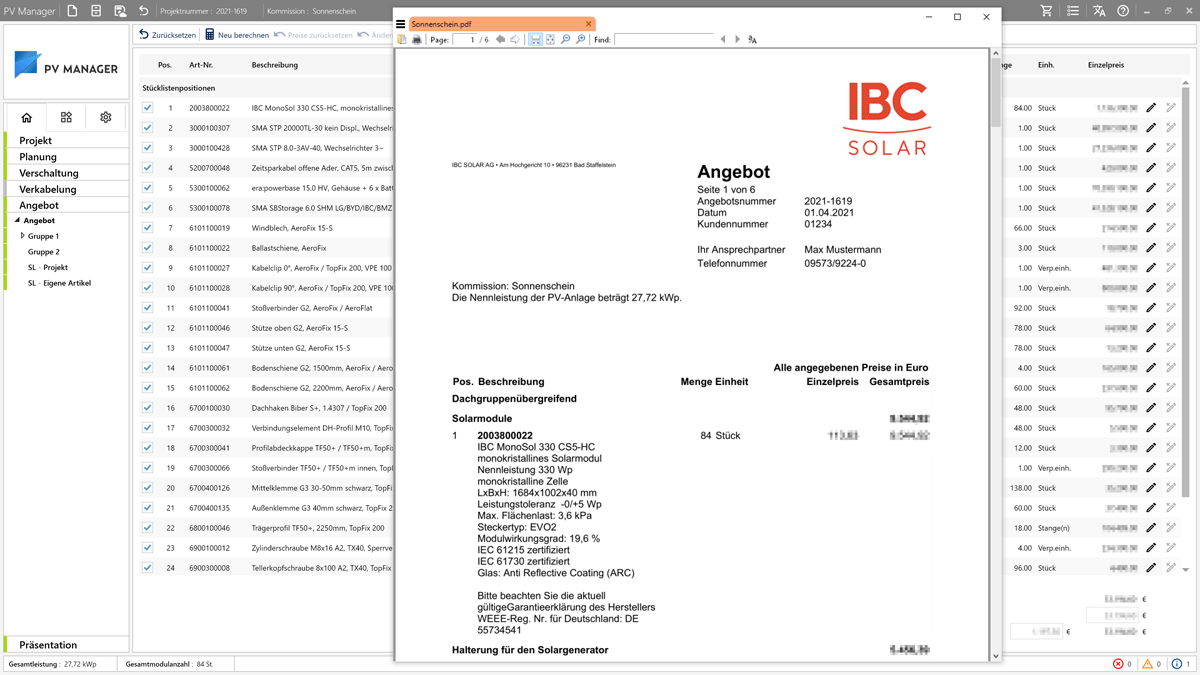 Quotation PDF with your company logo
Listing of own items (e.g. site equipment, AC assembly material, etc.)
Operating costs (profitability) included
Presentation in 2D or 3D via IBC SOLAR Visualiser
Order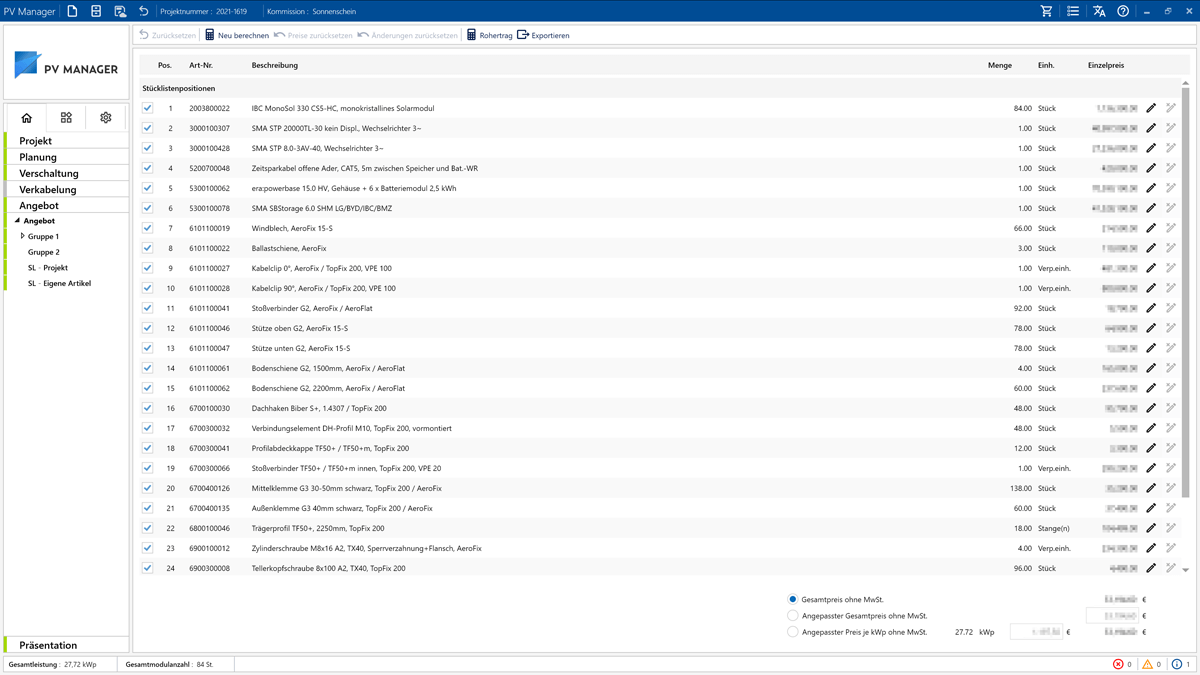 Comprehensive component list with all required components and direct order via the IBC SOLAR Online Shop with the click of a button
The latest customised purchasing terms and conditions
Installation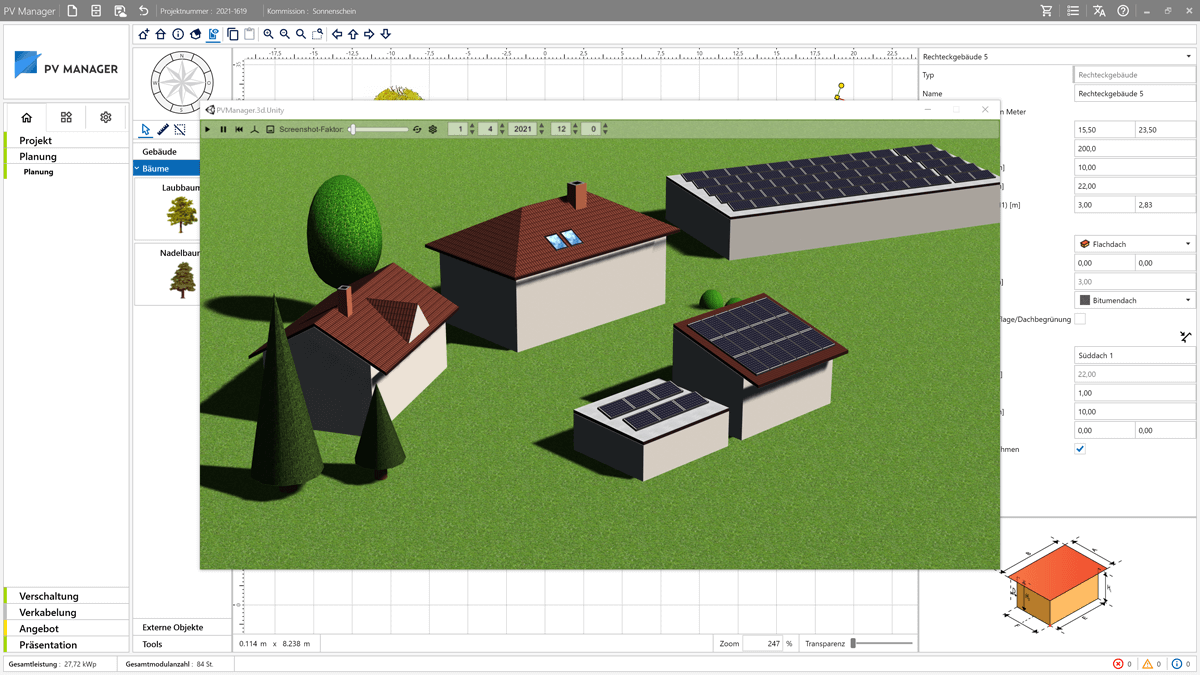 Automatically generated installation plan as an assembly aid
Complete system documentation for you and your customers
Project summary
Invoicing
By the way: You can unlock projects which then allows one to receive individual support from us.
PV Manager Checklist
Please note that all fields with "*" are mandatory.