IBC SOLAR South Africa
Be part of a new era of energy independence for South Africa
South Africa is an attractive solar market with rapid market growth and high demand for solutions for its own power supply. We want to seize these opportunities and, as a further milestone in our internationalization strategy have now founded a separate subsidiary in South Africa as of mid-September 2016. The business activities will focus on the retail business in the Residential and Commercial segments up to 5MW.

The new subsidiary is a joint venture between IBC SOLAR AG and our exclusive partner "maxx-solar & energy (Pty) Ltd." and are based in both Cape Town and Johannesburg. Our joint venture partner provides us with existing customer relationships, a lot of experience in the South African PV industry and competent employees, who we will take over to our subsidiary.

Albert Engelbrecht and Dieter Ortmann (maxx-solar) have already appointed a local General Manager, Mr. Daniel Haitzler. Mr. Haitzler will be supported by a technical sales team in both locations.
Our team
Find the right person to get in contact with regarding your needs.
You can contact us by telephone on +27 (0)87 470 0765 or email: info(_at_)ibc-solar.co.za
Managing Director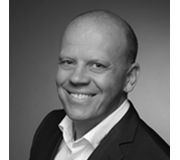 Dieter Ortmann



Gauteng & Surrounding Areas, South Africa: