IBC SOLAR Committed to Community Welfare at the OUTsurance GUN RUN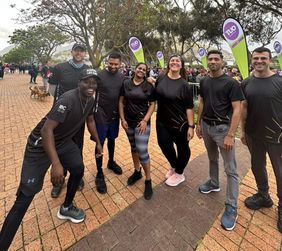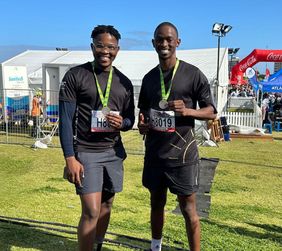 The OUTsurance Gun Run, a highly anticipated event on the running calendar, offered a variety of race options, ensuring there was something for everyone. Participants had the choice of a challenging 21.1km Half Marathon, a 10km Run/Walk, a thrilling 17.8km Trail Run, a 5km Fun Run/Walk, and even a heartwarming 5km Pet Walk.

The heart and soul of the OUTsurance Gun Run lay in its philanthropic mission, "Gunning for charity." This initiative aimed to support the Animal Welfare Society SA, a vital organization dedicated to the welfare and care of animals in South Africa. One of the primary objectives of AWS is to combat the issue of stray animals by sterilizing every animal that enters their hospital—a crucial step in reducing the population of strays. In addition to their clinic services, AWS's Inspectorate team responds promptly to distress calls, addressing situations such as injured strays, instances of dog fighting, and cases of animal abuse within the community.

At the OUTsurance Gun Run, 12 enthusiastic members of the IBC SOLAR South Africa (Pty) Ltd. team stepped up to support this worthy cause. While one member took on the challenging trail run, two courageous individuals, Kananelo and Gontse, tackled the demanding half marathon. The rest of the team eagerly prepared for the 5km run; however, the race was unfortunately canceled due to inclement weather conditions, leaving them with an eagerness to participate next time.

IBC SOLAR South Africa's active participation in the OUTsurance Gun Run demonstrates their unwavering commitment to giving back to the community and supporting organizations like AWS that play a vital role in animal welfare. This event not only underscores their leadership in renewable energy solutions but also showcases their dedication to making a positive impact on society.

For more information about the Animal Welfare Society SA, please visit http://awscape.org.za/.