IBC SOLAR SA Uniting Solar Experts at SolarConnect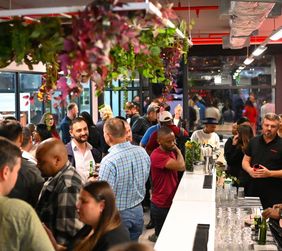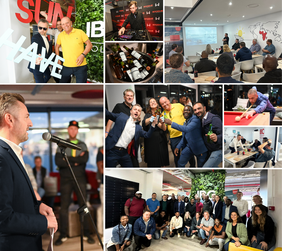 SolarConnect was a vibrant and dynamic event that celebrated the power of solar energy and fostered connections within the industry. The event commenced with engaging training sessions where participants had the opportunity to gain invaluable insights into the latest developments in solar energy and energy storage solutions. Solar MD started the sessions by presenting their energy storage solutions and emphasizing the future of sustainable energy through innovation and efficiency. Thereafter, GoodWe, the event's proud sponsor, provided technical training on their inverter portfolio, promoting advancements in the solar industry for enhanced system performance and energy efficiency. The training event concluded with LONGi Solar who provided valuable insights into the solar module market, shedding light on the latest technologies and trends that are shaping the industry.

"As a leader in the solar solutions industry, IBC SOLAR South Africa places a strong emphasis on continuously enhancing our knowledge and staying up-to-date with the latest developments in the field. The training sessions conducted by Solar MD, GoodWe, and LONGi have been invaluable in this regard," said Daniel Haitzler, Managing Director at IBC SOLAR South Africa.

The afternoon ended in a lively networking event with around 65 attendees representing various facets of the solar energy industry. Amongst the attendees was the full IBC SOLAR SA board including Patrik Danz, the Board Director, all the way from Germany as well as Dieter Ortman. The IBC SOLAR and GoodWe team was also joined by valued customers and a network of dedicated solar installers. We were also honored to be welcome De Villiers Botha, Deputy Spokesperson for the South African Photovoltaic Industry Association (SAPVIA). The presence of attendees from various industry relationships demonstrated the strong partnerships and collaborations that IBC SOLAR has built over the years.

The event was a true celebration of solar energy and the collaborations that fuel its growth. SolarConnect not only served as a platform to strengthen professional connections but also offered a fun and relaxed atmosphere for all participants. IBC SOLAR extends its gratitude to GoodWe and all participants who contributed to making the event a resounding success. This event signifies IBC SOLAR's unwavering commitment to driving solar energy innovation and furthering South Africa's renewable energy goals.