IBC SOLAR South Africa Explores Renewable Energy Partnerships at AHK Services Eastern Africa' Conference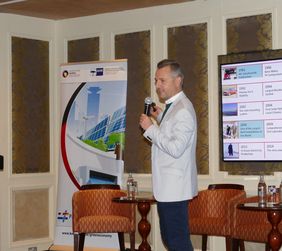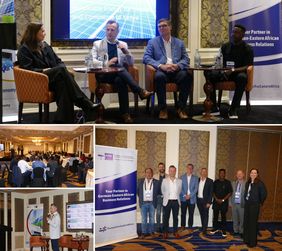 This distinguished conference, which brought together over 90 key stakeholders from both Germany and Kenya, provided a unique platform for exploring potential partnership opportunities in the captive energy sector.

The conference was inaugurated by Maren Diale-Schellschmidt, the Delegate of German Industry and Commerce for Eastern Africa, and featured prominent speakers including H.E. Alexander Fierley, Deputy Ambassador of the Federal Republic of Germany to Kenya, Wesley Kipyego, representing the Office of the CS Energy and Petroleum, and George Aluru, the CEO of the Electricity Sector Association of Kenya (ESAK). Additionally, German experts Berthold Breid, CEO of RENAC, Dr. Christian Neugebauer from the German Renewable Energy Federation (Bundesverband Erneuerbare Energie e.V.), and Hendrik Hundhausen, Country Manager Kenya, Uganda & Rwanda of GIZ's Project Development Programme (PDP), shared valuable insights with the participants.

IBC SOLAR South Africa (Pty) Ltd. was one of six German companies participating in the delegation trip, and during the conference, they had the opportunity to present their cutting-edge products and solutions. As the conference concluded, the entire week following the event was dedicated to organizing B2B meetings, enabling IBC SOLAR South Africa (Pty) Ltd. to engage in meaningful discussions with potential partners and collaborators in Kenya's vibrant renewable energy sector.

IBC SOLAR South Africa (Pty) Ltd. remains committed to fostering international collaborations and promoting sustainable renewable energy solutions. Their participation in this conference underscores their dedication to driving innovation and creating a positive impact in the global renewable energy landscape.