IBC SOLAR team go big at the African Solar Show in Johannesburg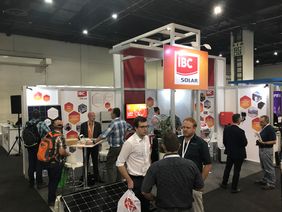 IBC SOLAR South Africa were exhibiting at the African Solar Show on the 27th & 28th March 2018 for the first time with their very own booth. The products and the IBC philosophy were extremely well received and the general feedback was very positive.

A highly successful joint networking event with the Maxx Solar Academy at the end of the first day also contributed to the overall success.

The team is extremely satisfied with the exposure they gained from the fair, which has further strengthened the perception and market penetration with the key focus being "Commercial EPCs" and are planning to participate at the Solar Show 2019.